As I've often reported, I am not a film critic, or a student of film. I am a typical observer of popular culture, with a decent memory. So I don't imagine myself authoritative on movies. But I am a sucker for a film projected [or a digital file projected] onto a screen in a dark room full of people, with some salty popcorn and a big honkin' Coke Zero. So I was surprised that within 70 hours I walked out on two different movies. And one of 'em an Ebert "Great Movie," no less!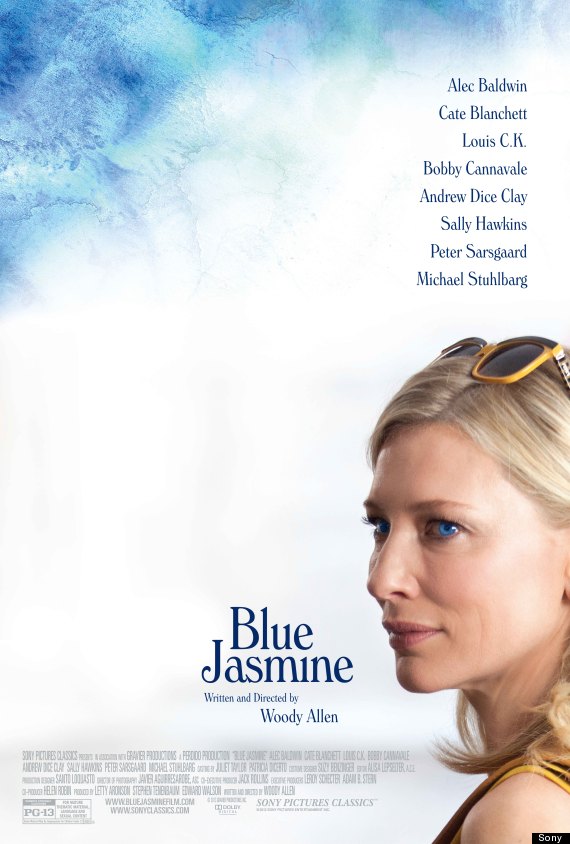 It shouldn't have surprised me -- hell, it didn't surprise me -- that I couldn't make it through Woody Allen's
Blue Jasmine
. And not really because of Woody Allen, but because of the lead actress, Ms. Blanchett. While I can appreciate her apparent skills as an actress, measured by accolades from others, I certainly don't
like
her performances. I am put off by them. Add to that a signature Woody-Allen-stammerness, and a poorly-rendered update of B. DuBois, and I wanted to lop my head off eight minutes in.
But I stuck it out for twenty or thirty, until I'd had enough of Sally Hawkins. Now
there's
an actress I like -- but not as a working-class American chick. The actor portraying her spouse -- Andrew Dice Clay -- was fine; he actually fit. She, unfortunately, did not ring true for one second. And while I frequently sit through Woody Allen movies with performances that don't ring true, Ms. Blanchett and Ms. Hawkins drove me out of the room.
Now that I think about it, I'm having trouble remembering a Woody Allen movie featuring a female character I didn't really dislike -- or a n actress' performance that I didn't. Few come to mind. On the heels of that, a day'n a half later I left a torpid Swedish thriller, set in Finland. 'nuff said.