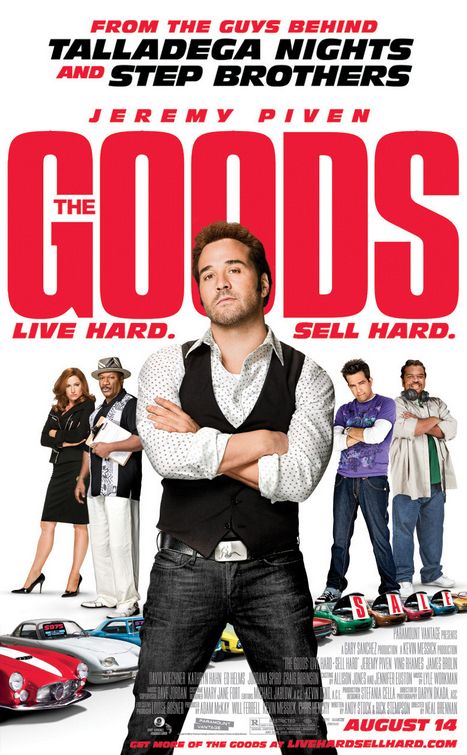 Despite an unwieldy title, I strongly recommend
The Goods
to anyone.
Anyone who wants to laugh and enjoys being sideswiped by "off-colour" humour.
Ooooh -- a double affectation! The Russian judge gives it an 8!
I might be wrong, but I think that the term "over the top" may have been invented for this movie.
Smarmy National Lampoon-ism is the style o' the day here.
Just like 'Querque
[pronounced
just like Kirky
. . .].
I have hair on my balls and I sell cars. The end.








PS This doesn't mean the movie isn't a piece of shit.

But did you ever objectively look at Caddyshack, or Animal House? Caddyshack -- no story, lousy script, unreconcilable actors. Classic. Animal House -- production values limited, a 1977 crowd at a 1962 college -- classic. Pieces o' sh^t

The Goods ain't half bad