Thanks to g b wells for this dramatic photo of last night's dramatic finish. You gotta click on it to see the shot!!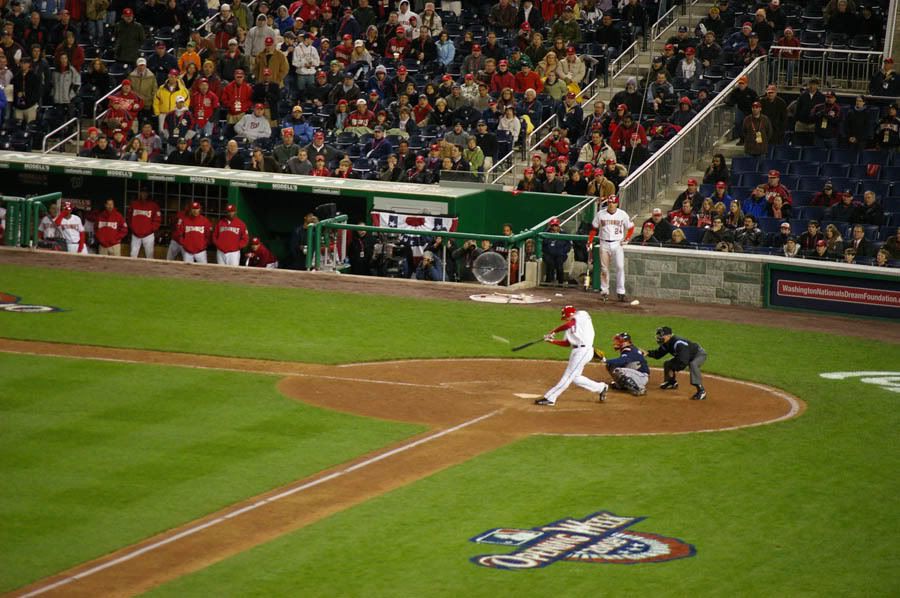 tomanonymous and yours truly listened to the blast from a well-heated luxury car.
A Yugo with a Bic lighter would have qualified, considering conditions at NatsPark . . . .